I have been working on some buildings for my bolt action gaming boards to replace the rather odd selection I currently use.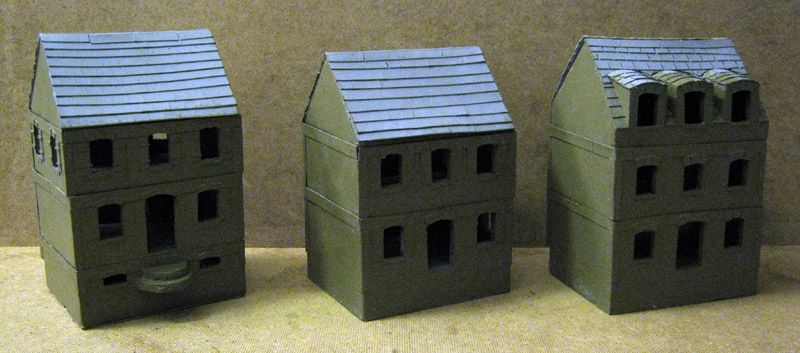 These buildings came after some trial and error in adding buildings to my Hexboard Project, which has attracted some local interest, but I have yet to refine to a point where I would be willing to put it on the market.
Building 1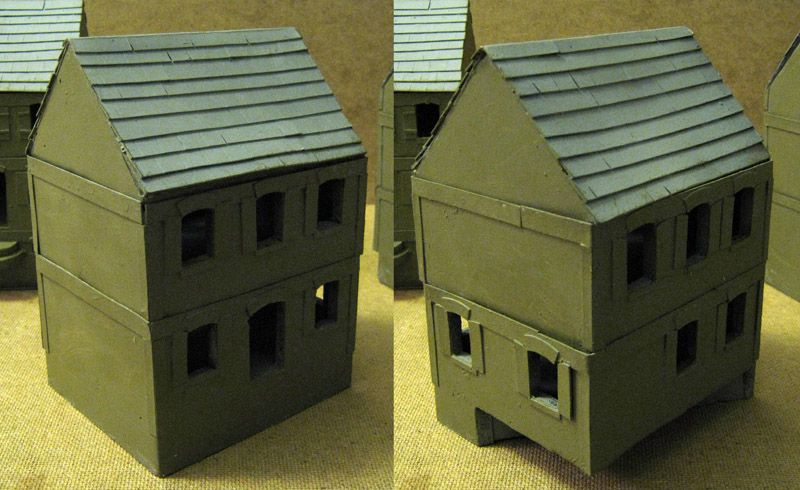 A fairly simple two storey house. Parts of the dimensions (particularly the window sizes) come from Matakishi's designs. I actually built a few houses according to his templates, but I found them ridiculously small and they have now found there way into a bits box.
The finishing details change between each of the houses in this set, mostly because I couldn't settle on a good way of doing them that was time efficient.
Building 2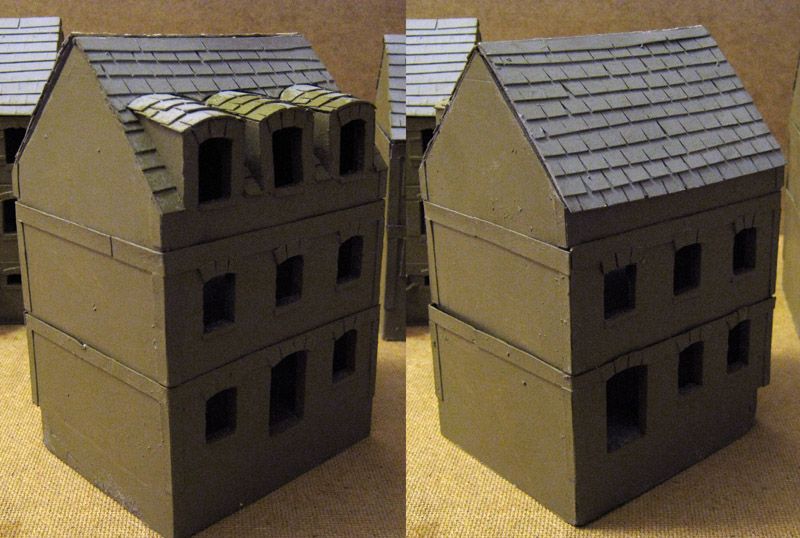 Superficially the same as building one, but with rooms in the attic.
All of the buildings split into their individual floors so that models can be placed inside rather than having the models placed off board (and the confusion that often results).
This building has 'stone' arches and no shutters, personally I find this my least favourite detailing. The roof tiles on the dormers also annoys me.
Building 3
This is the first building with a basement. It adds a little more complexity to the build and even more complexity in game play; what do you count at the 'ground floor' for entering the building, can people really climb through those tiny windows in the basement?
The detailing on this is a real muddle. I decided the basement windows were too small for shutters, but the ground floor has standard shutters and the 1st floor has shutters with extra detail. All arches have a keystone. I find this the best detailing, but it also takes the most time
In-Hex pictures
You may have been wondering why the ground level of each of my houses was two cm above the bottom of the building. Well my game board hexes have precut slots for the buildings, demonstrated here with the basement of Building 3:
The next floor then slots on top:
Each floor can fit 12 models on 25mm bases without any overlap, admittedly I didn't design the buildings with Japanese players in mind:
The Buildings are all to the same floor plan, so I can stack as many floors as I like in a single Hotel: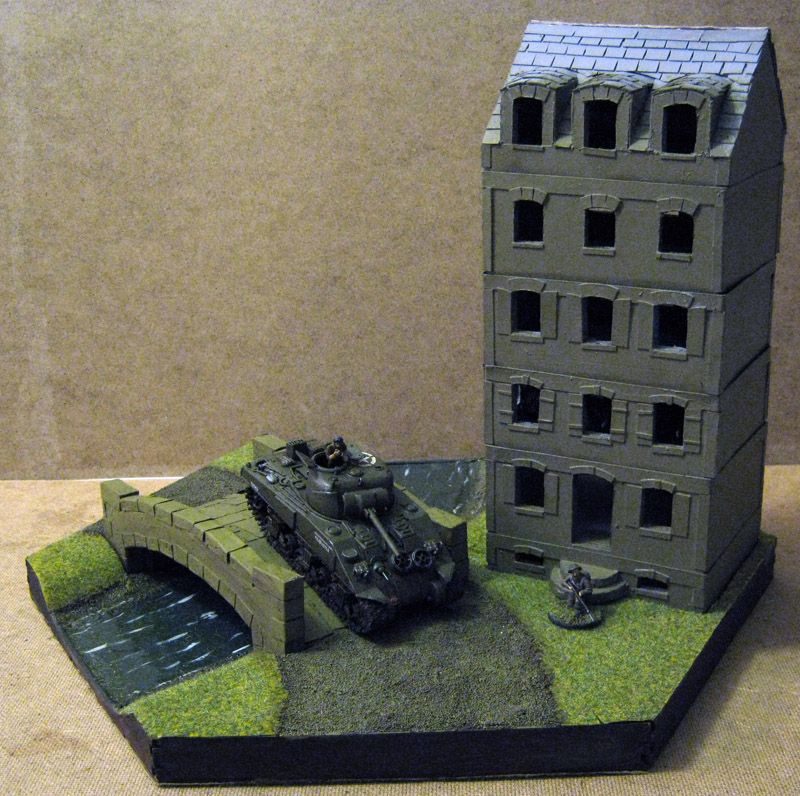 And use the leftovers to make some Bungalows: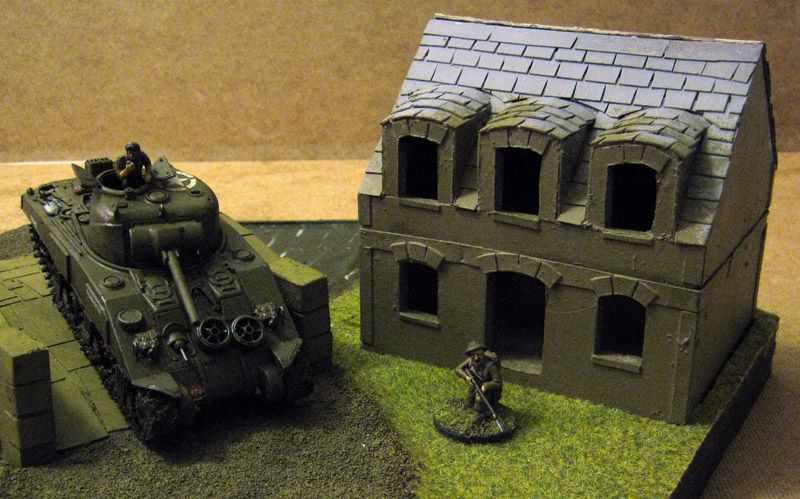 Please leave me some feedback, especially let me know which detailing worked best.
~ Bob