As you probably know a while back I was toying with the idea of making a French list, but could not find any medium howitzers. This annoyed me so much that I scratch built and cast some, eventually offering them for sale. Although I had the howitzer I had no French army, until I realised that I could not pay for my casting supplies using the money from my increasing pay-pal balance, and decided I'll use it to reward myself with a French army.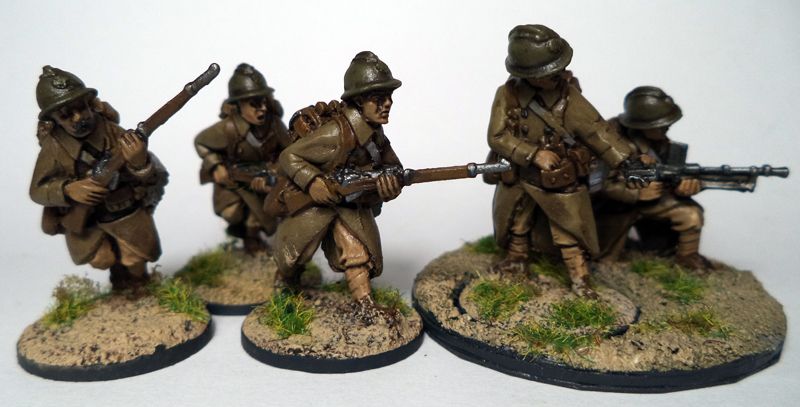 I considered doing a Battle of France list as the obvious starting point, but was eventually drawn back to the Desert war era. Their are so many options, it can play both sides; Vichy or Free-french (before allied resupply), the Colonial troops, the Foreign Legion, the Laffly 80AMD.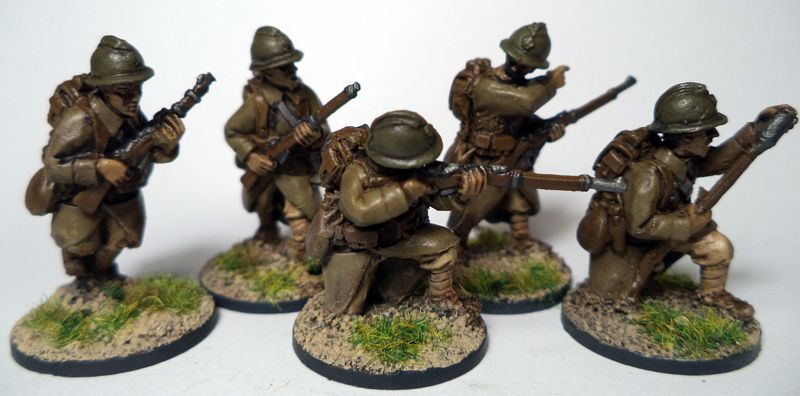 Since the models are baseless and scale so well with the Perry models, the easy option was to put them on 20mm bases with the same set up as my Brits:
1 man = 20mm / 2 men = 40mm / 3 men = 60mm / light howitzer = 80mm / Medium howitzer = 100mm
I think this will remain the same with all my desert war forces (I plan at least one more).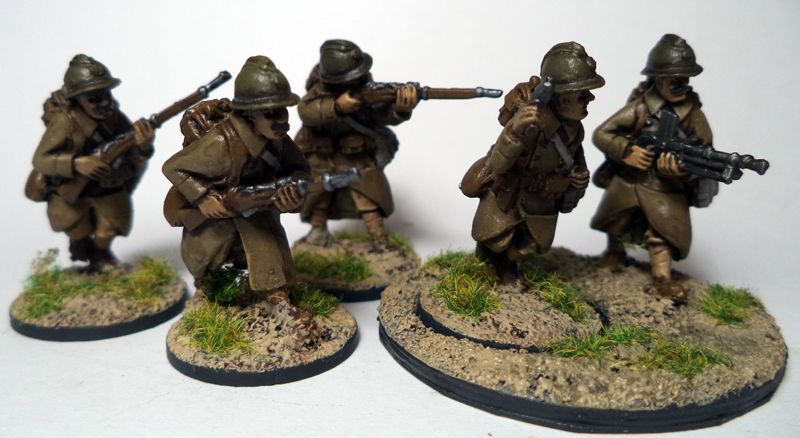 So my french force was started with the Warlord 500 point army deal, a fair selection, even if the 75mm was scavenged of crew and considered to the bits box. At least the deal didn't include a tank that would see service, as seem to be included in so many of the deals.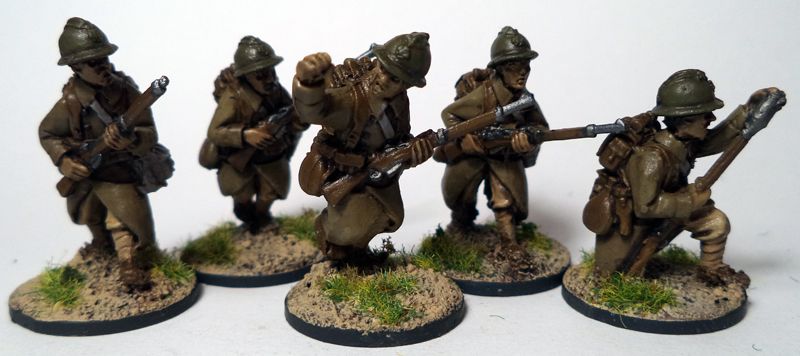 Part of me wished I had splurged on Foreign legion troops from Askari or Artzan, but at least the current force can bulk up the next expansion regardless.
My Medium howitzer.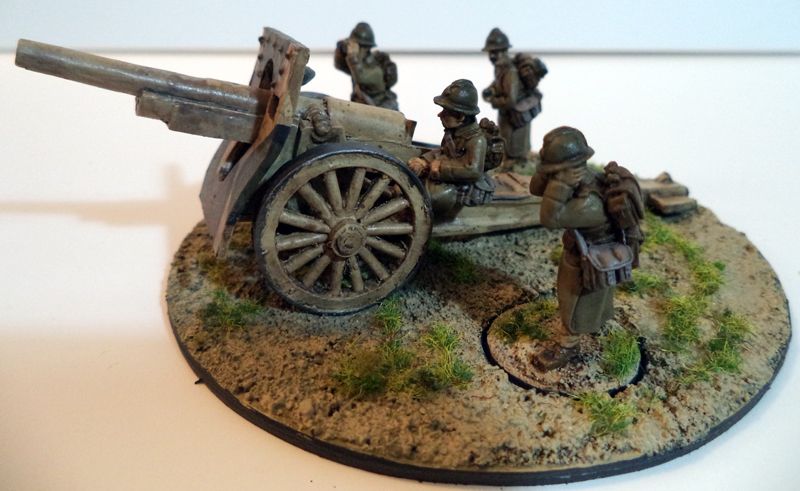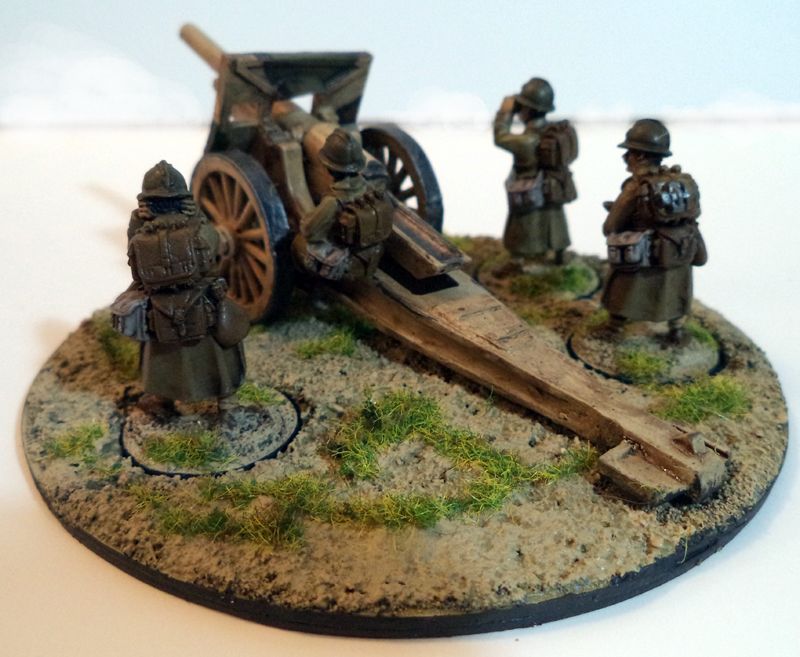 Medium Mortar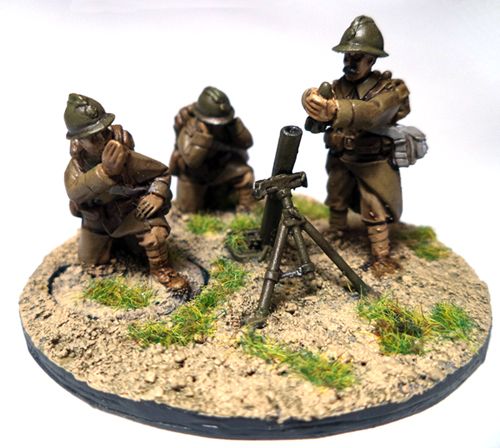 Infantry squad
Final one for now, eventually I'll pick up some FFL or Sengalese troops.
Command
Some conversion work here. Left most is the officer's driver and mistress, the model is the free partisan from the rulebook, I've painted her as
Susan Travers
or a Vichy equivalent. Centre is the officer, gave him a Thompson SMG as it is fairly close to the MAS-38. I regret removing his pistol, I may yet add a baton or bottle of wine. Lastly a standard guy whose miscast rifle was replaced with another Thompson.
Boys ATR

Never been sure about the VB launcher. There is enough HE in the list at the moment, but it needed more anti-tank, so this was an obvious (if slightly botched) conversion.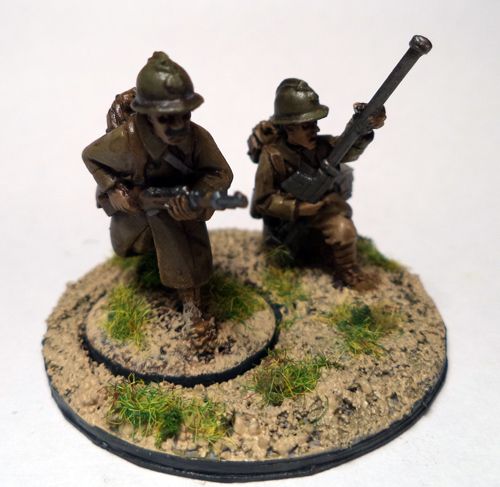 I have some more stuff in the post to get the list up to 750 pts.
I also have a side project on the go.

~ Bob